Intern Program
Minimum Qualifications:
Enrolled in a college of pharmacy with a pharmacy technician or pharmacist intern license through the Texas State Board of Pharmacy.
Program Design:
The pharmacy internship program at Baptist Hospitals offers a year-round internship through graduation for pharmacist students interested in learning in a hospital setting. The internship offers a step-wise learning approach with interns learning central pharmacy operations roles at the start, then expanding to the IV room operations, and being given opportunities to conduct medication histories in the ER or other clinical opportunities as available. Pharmacist interns must commit to work every other weekend and one major holiday, with options to work additional hours during breaks in the pharmacy didactic curriculum. Below are examples of the intern responsibilities:
Deliver medications, controlled substances, and pharmaceutical supplies to nursing units
Refill automated dispensing cabinets (Pyxis) and maintain par levels
Responsible for unit-dose packaging bulk medications into unit of use
Perform non-sterile compounding (I.e. oral syringes, creams)
Operate the pharmacy carousel and assist in inventory management and monitoring expiring medications
Answer the telephone and assist with caller questions, referring to appropriate personnel
When IV certified, prepares admixtures utilizing aseptic technique
For P4 students, clinical activities as available
How to Apply:
Apply online at bhset.net/careers
Contact the following individual after application is submitted: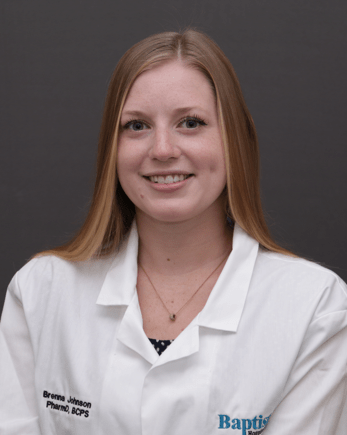 Brenna Johnson, PharmD, BCPS
Assistant Director of Pharmacy - Inpatient Services
Baptist Hospitals of Southeast Texas
3080 College Street
Beaumont, TX 77701
Office: 409-212-7287
Fax: 409-212-7281
brenna.johnson@bhset.net
Submit applications between October 1st and January 1st
Virtual screenings will be conducted in January with interview invites to follow.
Current Interns: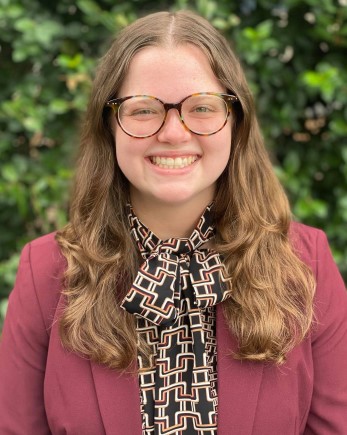 Mackenzie Luke, University of Houston PharmD Candidate 2024
My name is Mackenzie Luke and I am a current P2 student at the University of Houston, College of Pharmacy.
I am currently a member of Phi Lambda Sigma (PLS), Student College of Clinical Pharmacy (SCCP), Student Society of Health-System Pharmacists (SSHP), Phi Delta Chi (PDC), American Pharmacists Association-Academy of Student Pharmacists (APhA), and Industry Pharmacists Organization (IPhO). My areas of interest include pediatric and psychiatric pharmacy.
Mattie Sullivan, University of Houston PharmD Candidate 2025
My name is Mattie Sullivan, I am a P1 student at the University of Houston College of Pharmacy. I graduated with honors at Tarleton State University with a Bachelor's in Biology. Currently, I am a member of the Phi Delta Chi pharmacy fraternity, an honor board representative for my class, and still taking in all there is to the opportunities of being a future pharmacist. My areas of interest currently include compounding, pediatrics, and oncology.