Beaumont Orthopedic Services
Offering Award-Winning Healthcare Solutions for Mobility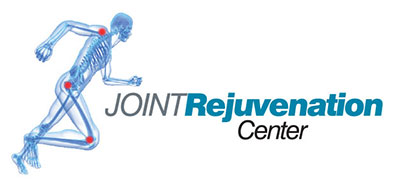 Welcome and thank you for choosing the Joint Rejuvenation Center located at Baptist Beaumont Hospital for your joint replacement surgery. Here you will meet your personal team of highly dedicated specialists consisting of physicians, physician assistants, nurses, dietitians, physical therapists, occupational therapists, case managers, pharmacists, lab technicians, and an orthopedic care coordinator.
We look forward to assisting you in your journey toward an improved level of activity, which will result in a better quality of life.
What We Do
The Joint Rejuvenation Center was developed to provide a comprehensive and planned course of personalized treatment for your total joint replacement experience. Every detail — from pre-operative planning to post-operative rehabilitation exercising — is considered and reviewed with you. The program designed by the Joint Rejuvenation Center gives you the information necessary to inform and guide you to a safe and successful surgical outcome.
We encourage you to invite a member of your family or close friend to be your personal coach. Your coach should be able to assist you with getting to and from appointments and supporting you during your recovery.
We value the trust you have placed in us and consider it a privilege to provide you with this opportunity to improve your quality of life.
What Our Patients Have to Say
My recent surgery was the seventh that I had on my knees. However, this was the first time that anyone took the time to sit down with me and explain the procedure from before surgery through the recovery process.
This was my second surgery at Baptist Beaumont Hospital and I can say that both times I was treated with courtesy and compassion. Being a Southern Baptist Minister it makes me proud to witness the excellent and caring work of the staff, nurses, physicians and technicians.
I thank them all for the care they showed me.
This was the first time that anyone took the time to sit down with me and explain the procedure form the beginning to the healing of the surgery. The program helped me with some of the pre-surgery preparation, but was very thorough in covering exactly what would be involved before and after surgery.
I'm so happy that I attended the class. It was so informative. Everything was explained to me in detail to what to expect before surgery, during surgery and after surgery that it helped me along each step and I wasn't as anxious and nervous as I might have been if I had not attended the class.
Mary's Testimony
Your Visit to the Joint Rejuvenation Center
Thank you again for choosing the Joint Rejuvenation Center of Baptist Beaumont Hospital as your joint replacement center. If you'd like to learn more about what we offer, feel free to attend our public classes held on Wednesdays in the Joint Rejuvenation Center at 1:00 pm. Please RSVP by calling 409.212.7284.
For more information about total joint replacement, click here.
For answers to frequently asked questions, click here.