Nursery NICU
Emergency Care for New Mothers in Beaumont
During your birth experience, you want to know there's a team available to handle any unforeseen circumstances. At Baptist Hospitals of Southeast Texas, our neonatal intensive care unit (NICU) is committed to helping your new baby get emergency care immediately.
Our nursery offers 28 beds, 6 of which are dedicated to neonatal intensive care. These care units are open 24/7 so that no matter when you give birth, your newborn will have access to effective care as they need it. The NICU has equipment to monitor vital signs and provide life support where needed. At Baptist Hospitals of Southeast Texas, your newborn is in good hands.
Baptist Hospitals of Southeast Texas debut baby cameras in NICU
Baptist Hospitals of Southeast Texas has adopted an innovative webcam technology specifically designed for families to see their hospitalized infant whenever they wish, even if they are miles, or oceans apart. The technology called NICVIEW is distributed by Natus Medical Inc. as part of the company's suite of products devoted to newborn care. A bedside cameras transmits live visual images of the baby through a secure and private closed system that families can access with their unique code and display on any internet-accessible device. Baptist Hospitals of Southeast Texas has installed 6 NICVIEW cameras to be individually mounted at each baby's bed space and are conveniently out of the way for NICU staff to care readily for the infants. For security and safety, none of the images are recorded or stored and only the infant's parents are given unique usernames and passwords to access the live stream video of their babies on their cell phone, tablets, laptops and/or desktop computers. The parents may then share access with family members near or far. The cameras were funded through a grant from Union Pacific Railroad Company and purchased by the Baptist Hospitals of Southeast Texas Foundation.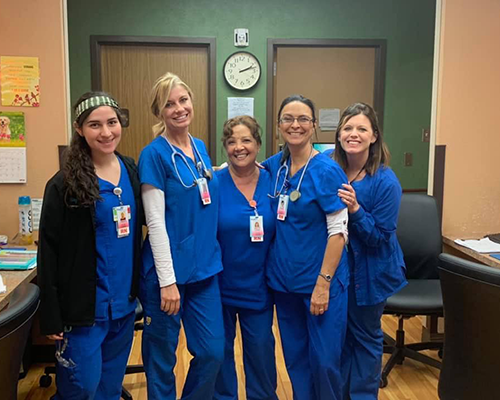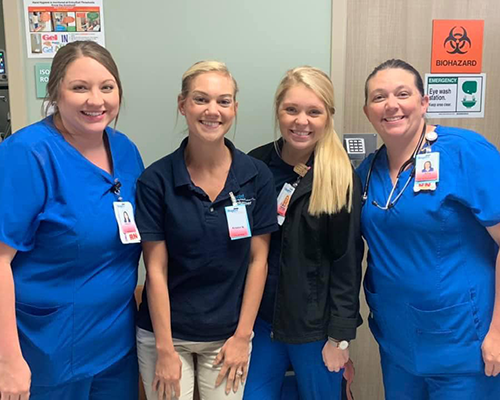 Patient Testimonial
Awesome new technology, it was so neat to be able to see my newborn!