Joint Replacement Surgery
Award-Winning Surgical Solutions to Help You Back on Your Feet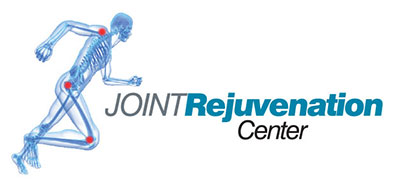 As bodies age, they can become prone to joint pain following normal wear and tear. Conditions like arthritis affect over 40 million people by causing swelling and inflammation that can become unbearable. With the Surgical Services department at Baptist Hospitals of Southeast Texas, our Beaumont surgeons have the skills and knowledge to help you regain mobility and enjoy your best life. We offer joint replacement that can help you move in comfort again.
What is Joint Replacement?
Joints are made of connective tissue such as tendons, ligaments, and cartilage. The combination of these materials provides for smooth movement as the components work together, so as the body grows older, a breakdown of these tissues can result in pain and inflammation. Joint replacement is a major surgery where a surgeon replaces the existing tissue with a metal implant to provide enhanced mobility.
With the right combination of physical therapy and recovery practices, artificial joints can provide pain-free, functional joint use for 10 years or more.
Recovery Requirements
Following a joint replacement surgery, the recovery phase is usually expected to be no more than four days while the patient gently tries out their new joint using a walker. During the subsequent weeks, plan to make regular visits to our Beaumont Baptist Hospital for physical therapy sessions. These will help establish mobility, reduce the inhibition brought on by scar tissue growth, and help your body manage the pain associated with healing.
While there will be many activities such as walking and even dancing, sports that require lots of lateral movement are to be avoided. These would include tennis, basketball, volleyball, and soccer.
Potential Risks to Joint Replacement Surgery
Like any surgery, there are risks that you must assume before undergoing the procedure. With the right care of your joint, you can avoid suffering any of these concerns.
Some risks can include:
Surgical site infection – Because new, synthetic tissue has been implanted into the body, it is incapable of fighting off infection. For this reason, it is important to keep a close eye on any inflammation or pain you may be feeling
Nerve injury – Though it isn't highly common, joint replacement surgery can cause damage to nerves in the region. While these nerves can recover on their own, they can also result in chronic pain following the surgery
Thrombosis (blood clots) – Because recovery from surgery can be slow, the circulatory is sometimes affected and can result in blood clotting in the veins. It is important to exercise properly to maintain blood flow in affected area. Circulation can also be improved using medication and compression stockings
Joint damage – Artificial joints can wear out, loosen, and even break, requiring surgical revision
Potential Alternatives
Because each patient's long-term goals are different, you may wish to pursue alternatives to joint replacement surgery.
Rather than undergo joint replacement, there are:
Arthroscopic treatments – Insertion of small instruments into the joint by using a camera to guide the surgeon
Arthrodesis – Immobilization of a joint to reduce pain
Speak with your physician about joint surgery possibilities at Baptist Hospitals of Southeast Texas.
Your Visit to the Joint Rejuvenation Center
Thank you again for choosing the Joint Rejuvenation Center of Baptist Beaumont Hospital as your joint replacement center. If you'd like to learn more about what we offer, feel free to attend our public classes held on Wednesdays in the Joint Rejuvenation Center at 1:00 pm. Please RSVP by calling 409.212.7284.
For answers to frequently asked questions, click here.